Offering, if you please, some of our noted books, digital or soft book cover, on this web.
We will display them as blurbs, covers, and whenever possible, as extracts.
If there are some reviews, will put those in too. We also offer other folders, like pieces, mixed bag, notes, short stories, and some free readings. Contact us: Irene, Museo de Oro, Xavier University, Cagayan de Oro City; home, Tony & Joy Enriquez, Macanhan UCCP Compound, Macanhan, Cagayan de Oro City, email-antonioenriquez@outlook.com; antonio_e36@yahoo.com. Celfn-#0923-5242-746.
It is really easy to find us.
Outside, our books are available at: Giraffe Books, Quezon City; UST Publishing House, Espana, Manila; UP Press, Quezon City; and National Book Store and its branches.
Gracias, Tony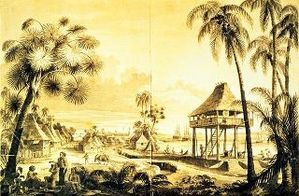 Source: Jorge Duquillo, Zamboanga de Antes, Old tower of Zamboanga